Morgan Awning Company Leases Space at 322 Mystic Avenue in Medford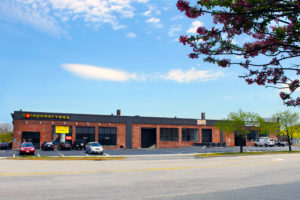 Combined Properties Inc, a full-service real estate investment and development firm, is pleased to announce that Morgan Awning Company has signed a lease for 8,775 SF at 322 Mystic Avenue in Medford, Massachusetts.
Morgan Awning was founded in 1919 and is New England's largest and most experienced manufacturer of custom awnings, canopies, patio umbrellas, and other exterior covering solutions for both residential and commercial properties.
Greg Regazzini, Vice President and Director of Leasing for Combined Properties, represented the landlord in this transaction.
Additional space owned and managed by Combined Properties totaling 5,087 SF of office space is available at 278 Mystic Avenue, Medford. This location offers excellent visibility, on-site parking, and is just five minutes to downtown Boston and Cambridge. It is also close to Tufts University, MIT, Harvard, and other research universities.